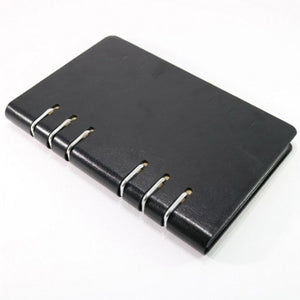 Noteworthy Design, you don't need a script to to capture what is going on in the office scene. Wireless Peer-to-Peer Network connects your camera to a paired smart device. You can record, live view and playback in close proximity to your camera. Select continuous or motion detection recordings on your hidden camera to fit your security needs.  
DVR Features:
1080P Resolution

WiFi based as a stand-alone DVr

Built-In WiFi Module

RSTP WiFi Protocol

Continuous or Motion Activated Recording

DVR

Video Recording: 150-210 mins

Audio Recording: 900 mins

Record, Live View & Playback on FREE PV Cam Viewer App

Compatible up to 32GB

Overwrites oldest file
Includes:
Notebook DVR

Notebook Pages

USB Cable

Memory Card

User Manual
Insert memory card, plug it in for all day video or take it on-the-go for in-field operations. Connect device to the P2P WiFi network via FREE PV Cam Viewer App that gives full control for recording, live view & playback from close proximity. Memory card can be removed and downloaded any computer.
Made by LawMate
Great for: Home Security, Office Security, Nanny Cam, Undercover operations, Law enforcement, Loss prevention, check in on loved ones or pets and more.
Specifications:
P2P Wireless
Video Recording: 150-210 mins
Time & Date Stamp
1080P Resolution
5M Photo
1/3" Progressive CMOS Sensor
3.3 LUX @ F 2.0
Angle of View: 66 Degrees
H.264 JPEG
.MOV
Up to 30fps
Audio Recording: 900 mins
Dimensions: 0" L x 0" W x 0" H
Weight: 0
Download Specification Sheet
Included with this item
Notebook Wireless DVR
Notebook Pages
Memory Card
USB Cable
User's Manual